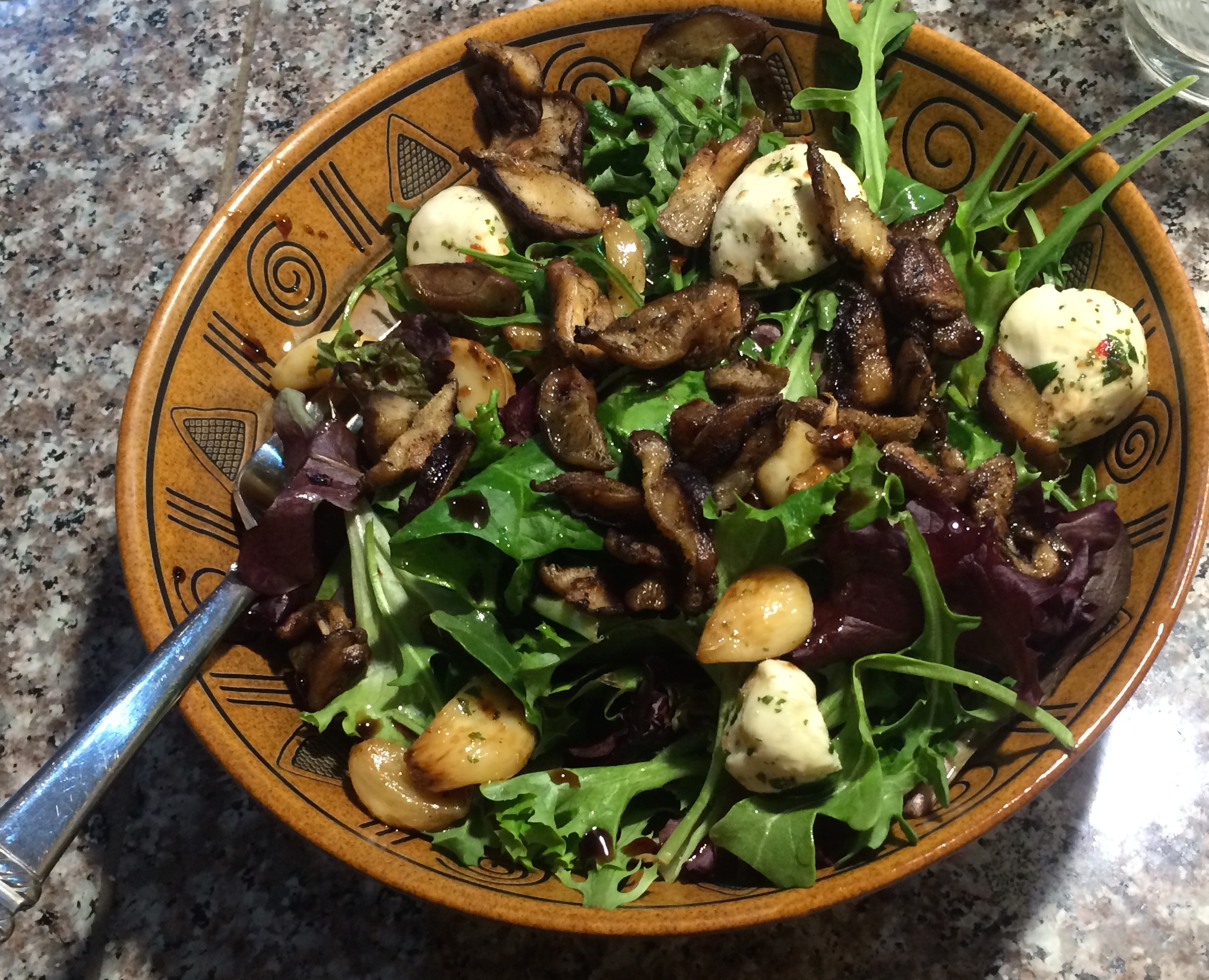 If I told you that if you take Shiitake mushrooms and soak them in a little bit of soy sauce or Dr. Bragg's Liquid Aminos and sauté them, they have a reminiscent taste of bacon, would you believe me?
Well, you should. And even though these won't be quite as good as a crispy slice of real bacon, they are fantastic crumbled on top of a salad or in a grilled cheese!  And you know what? They taste genuinely delicious and don't have any of the guilt association that eating an entire plateful of bacon would have. It's kind of like the kale chip phenomenon: they're not potato chips, but close enough, and way better for you. That's worth trying.
In addition to their culinary uses, Shiitake mushrooms have long been used for medicinal purposes. They are rich in vitamins and minerals with potently high levels of vitamin B2, B12 and vitamin D. Shiitakes are a source of the compound Lentinan, which is being evaluated as an anti-cancer drug.
Ingredients:
1/2 pound shiitake mushrooms or similar
1 teaspoon soy sauce or Dr. Bragg's Liquid Aminos
1/4 cup olive oil or coconut oil
Directions:
Add coconut or olive oil in a cast iron pan
Heat to medium setting
Stem the mushrooms (saving the stems for stock) and slice them into 1/4 inch slices. Toss the mushrooms with the soy sauce or Dr. Bragg's Liquid Aminos in the pan for approximately 1o minutes
Add to your favorite dish or salad & voila!
*You can also spread the mushrooms out in one layer on a parchment-lined baking sheet and bake for 10-20 minutes until it reaches the crisp/chewy balance that you enjoy.